Hi,
I use the watches in a .net application to keep an overview of CPU and Memory consumption. But the autoscale "feature" makes it really hard to get an quick overview.
Most of the time the CPU load (0-100%) is multiplied by 10. :o
Actually the autoscale feature is completely useless for me. So why don´t you add a simple switch to enable / disable autoscale?
And there is another "feature" which males it hard reading the graphs … The big dot at each point. Again … Why don´t you offer a simple switch for anable / disable?
Take a look at this chart …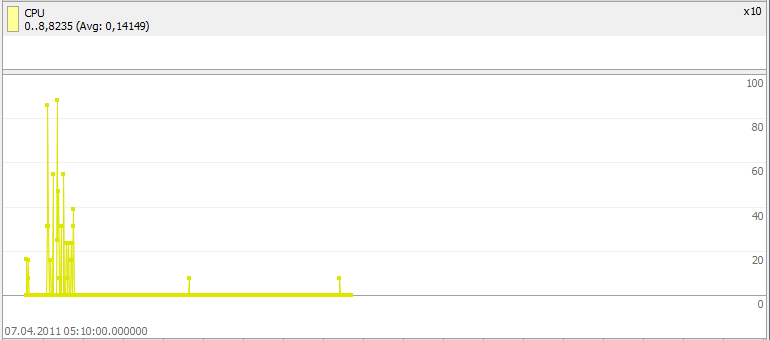 Well if you try to get an overview of the CPU usage … It´s a little bit tricky
Greetz
Dominik